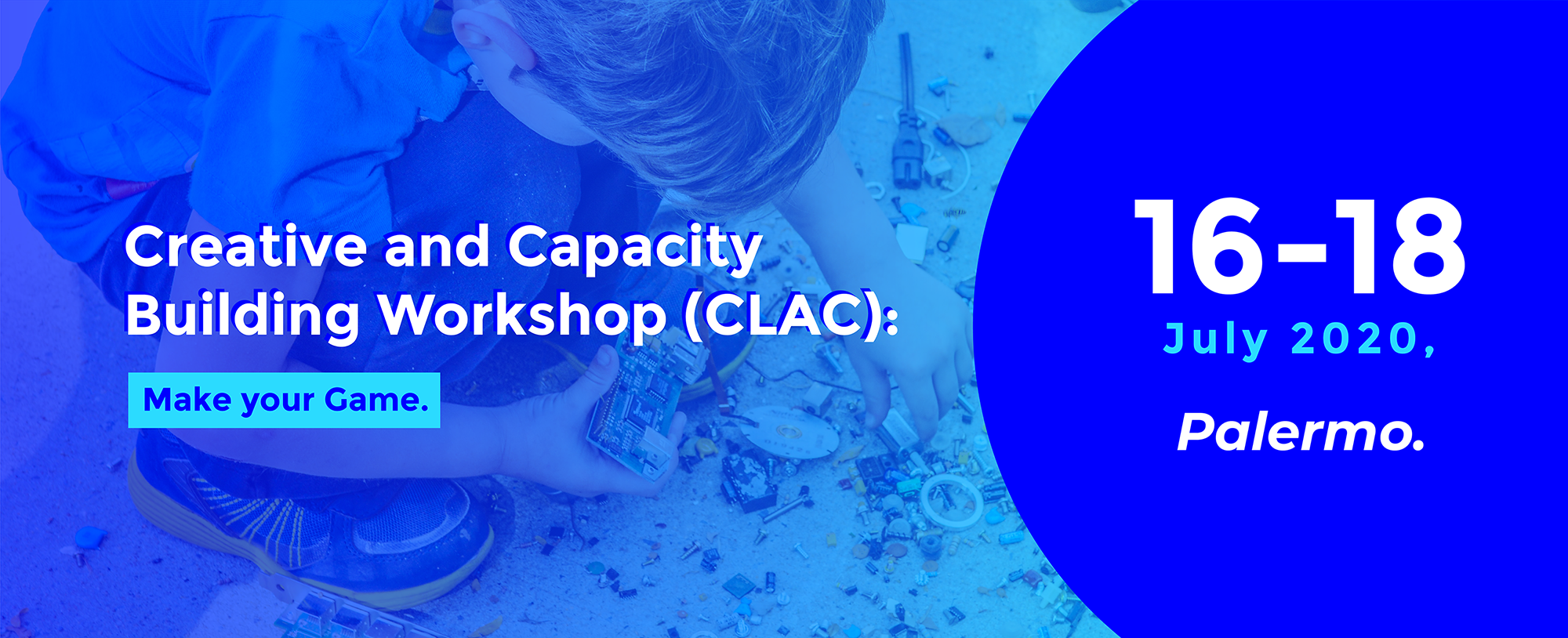 RESULTS OF THE CREATIVE AND CAPACITY BUILDING WORKSHOP IN PALERMO (CLAC)
The second Public Play Space Workshop, 'Make your Game', took place in Palermo from 16 to 18 July 2020. After the splendid event in Breda and waiting for the one in Barcelona, ​​it was an opportunity to experiment with the organization of an event respecting the limitations due to the COVID emergency.
17 people, with different experiences and backgrounds, participated in the Workshop, carrying out 5 game hypotheses that could be integrated into the next CLAC PPS activity, the Open Game Event, expected to be held in October 2020.  After being welcomed by a series of games with the aim of getting familiar with the site surroundings and among the participants, the Workshop began. During three days of work, there were several seminar lessons and game activities carried by the groups with the support of the experts from CLAC, BUAS, and IAAC.
Video by Gabriele Gismondi.
Music: "This Is Claps" by Fatbunny; "Abstract Cinematic Trip Hop" by Guitarsstate.
Licensed by Envato Elements.
The seminar sessions took place in the morning and concerned game theory, the interactions between analog and digital especially in the urban space, and the placemaking processes. In addition to these three lessons, participants were offered an in-depth study of practical game examples, especially related to puzzles. The games on placemaking were developed by the 5 groups in relation to the district of Cantieri Culturali alla Zisa, with extraordinary results in terms of content and feasibility. Cardboard benches, challenges between pirates, interactions with the inhabitants and the places of Cantieri Culturasli alla Zisa: these are some of the main ingredients of the games proposed by the participants, which will be developed for the upcoming PPS Open Game Event activity.
Out of the five groups, the three projects that received the higher punctuation were:
First place for Fabbrica Ducrot (Ducrot Factory) > See presentation
Second place for Un teatro di enigmi (A theater of enigmas) > See presentation.
Third place for Panormus Pirates > See presentation.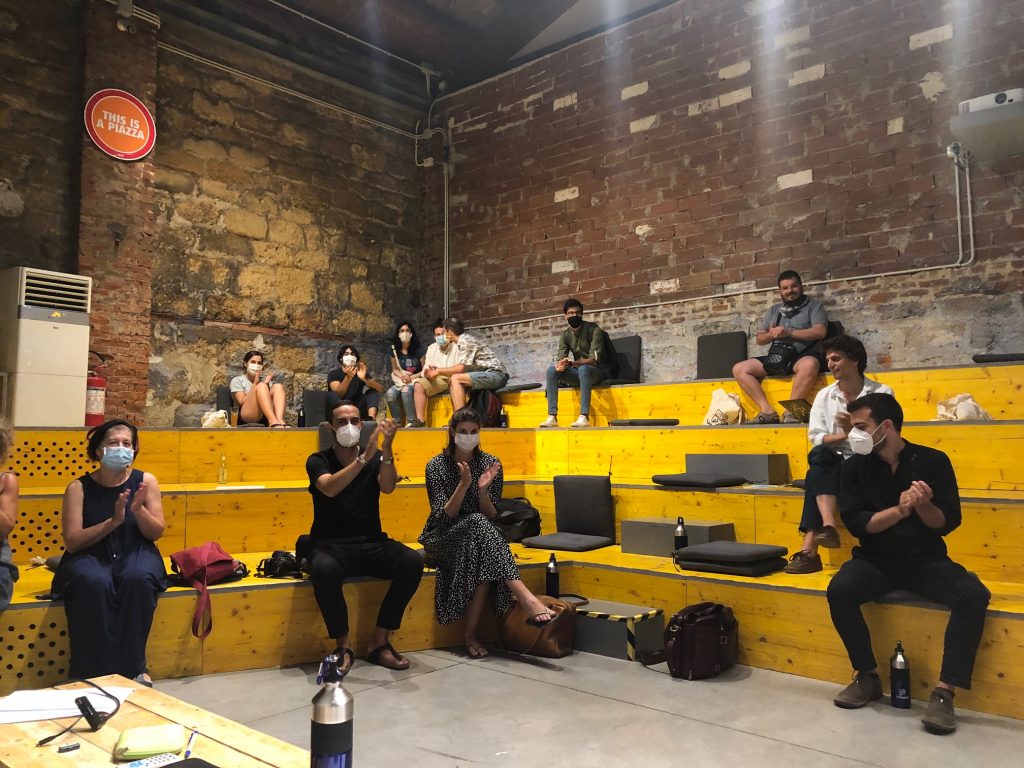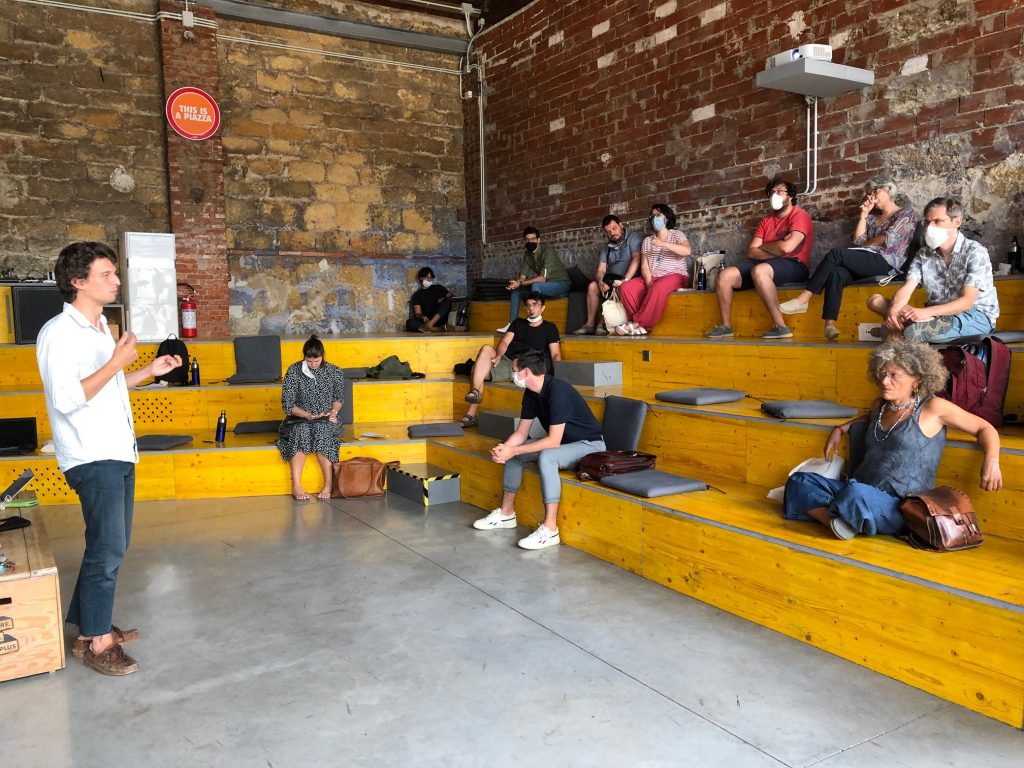 Both the feedback questionnaires and the participants' messages showed the enormous interest in game and placemaking, and the success of the Workshop!Materials: