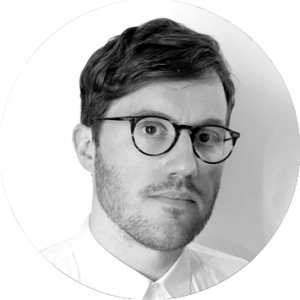 UCL Bartlett // Videogame Urbanism
Luke's research focusses on how videogame technologies can be used in architectural design to promote more direct and public-facing engagement with the built environment. His work is highly interdisciplinary, and draws from architectural design, game design, media and games studies, architectural history and theory, interface design and the scholarship of drawing.
His game-based architectural projects have been exhibited internationally, including a solo exhibition by You+Pea at the Royal Institute of British Architects combining a historic reading of Picturesque designs with game environments, experienced through projections. Further games have been exhibited at events such as EGX 2019 (the UK's largest games expo) and a forthcoming work at Architekturmuseum der Tum in Munich that critically explores London's proliferation of luxury residential buildings.
He has produced projects to map commercial videogame spaces as a way of understanding their spatial composition in an architectural context and this research has been published in journals such as Architectural Research Quarterly and Thresholds, leading Luke to establish the REALMS symposium for the London Games Festival 2017, bringing together a panel of architects and game designers to discuss disciplinary crossovers.
Other works discuss the creation of virtual spaces in relation to the media of architectural design, emphasising how the design of game systems regulates a participant's being within a virtual environment. Articles on this relationship in both a design research and pedagogic context have been published in journals such as The Journal of Architectural Education and Design Studies. Luke co-founded the international conference Drawing Futures in 2016 that highlights such emerging practices in architectural representation.
Luke's research also uncovers a strong relationship between the history of speculative architectural design and contemporary technologies for virtual world building. This interest directly underpinned his role as co-editor of Re-Imagining the Avant-Garde, where he compared speculative utopian projects from the past to contemporary game worlds. This interest also led into the co-curation of a lecture series at Sir John Soane's Museum and an exhibition at Betts Project in London, both of which introduced gaming into a historical reappraisal of experimental architecture.
Luke also retains a wider interest in new media, pop culture and gaming culture that has been explored in works such as a commissioned article exploring music festivals held in videogame spaces for Frame magazine, and a survey of Japanese arcade 'medal games' for Disegno journal.