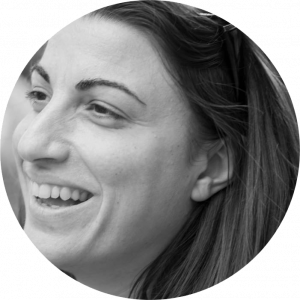 CIBOS Innovation // Institute of Communications and Computer Systems (ICCS)
Dr. Athanasia Tsertou has graduated from the school of Electrical and Computer Engineering of the National Technical University of Athens (NTUA) in 2003. She has obtained a PhD in Wireless CSMA/CA Networks from the University of Edinburgh, School of Engineering and Electronics in 2006. Athanasia has a significant software design experience in embedded systems, working in the field of home and business gateways for more than 5 years.
Since September 2012, she is working in ICCS, where currently she holds the position of the Innovation Manager, orchestrating the group's efforts to commercialise its most promising research prototypes. Moreover, she is the CTO and one of the founding member of CIBOS Innovation, the spin-off company founded by the group in 2020. Her research interests include embedded system design, sensors and sensor networks, IoT, Platform/Software as a Service architectures and distributed ledger technology. Regarding application domains, she is mostly active in the field of environment, focusing on the use of in-situ and citizen generated data for improving the monitoring and management of environmental phenomena as well as in the field of logistics and supply chain management, with the aim to expand recent advances in ITS and people mobility to the freight transport domain.